Danielle Feinberg Lights up SVHS on Author's Day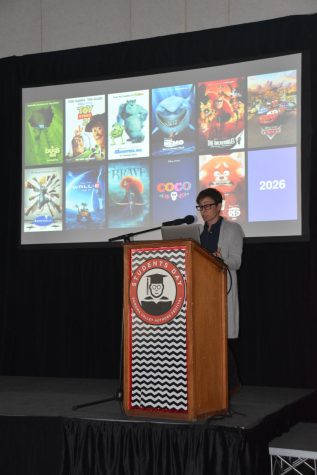 Danielle Feinberg, a Director of Visual Effects at Pixar and formerly a Director of Photography for Lighting, presented at SVHS for Author's Day. Feinberg is perhaps best known for her work on the complex lighting of Finding Nemo, most notably the jellyfish scenes where she remembers her time working on the scenes as not, "feel[ing] like work at all" but "feeling like fun."
As part of her role, she oversaw a team that added lights to computer-generated images after initial renderings from the animation and production teams. Feinberg has worked on 15 feature films and has been at Pixar for twenty-six years. 
She spent her childhood in Boulder, Colorado, later attending Harvard University where she was introduced to computer animation her junior year and graduated with a Bachelor of Arts in computer science in 1996. Feinberg noted that she was often one of the only women in her classes and despite feeling like she didn't belong she "loved it too much to ever give up."
Feinberg spoke about the time she participated in a male-dominated eighth-grade school STEM class event where the goal was to rebuild a broken lawnmower from parts to then be tested. She was the only student to succeed. She went on to write her college essay about the experience, and when she visited the college admissions office at Harvard, she was keenly regarded as the "lawnmower girl" for her memorable anecdote.
Post graduation, Feinberg began her career at Pixar by working as the lead render technical director on Bugs Life in 1998. Throughout her ongoing career at Pixar, Feinberg has worked on popular feature films including A Bug's Life, Toy Story 2, Monsters Inc., Finding Nemo, The Incredibles, Ratatouille, Wall-E, Brave, Inside Out, The Good Dinosaur, Coco, and most recently, Turning Red. Feinberg went on to become the first female Visual Effects Director in twenty years at Pixar.
Feinberg notes her work creating the Land of The Dead for Coco as one of the most complex lighting effects she has done which required "eight and a half million lights" to bring the scene to life. Despite the difficulty in crafting lighting for Coco, Feinberg is most proud of her work on this movie as it became "a cultural phenomenon," making people of the Latinx feel seen and heard in the mainstream media by "creating a world that no one has seen before." Feinberg was awarded the Annie Award, an Animation award, for her excellence in Coco in 2018.
Outside of her extensive work at Pixar, Feinberg spends her time mentoring girls to encourage them to pursue their dreams in STEM fields through non-profit organizations like Girls Who Code. Additionally, she gave a Ted Talk in 2016 describing her journey in combining her passion for visual arts with computer science for a fulfilling and successful career, as well as the trials she faced specifically with underwater lighting on Finding Nemo, which ultimately brought the movie to life.
Feinberg expressed that the most rewarding aspect of her job is seeing the movie come together, "especially something you pour your heart into." Feinberg's words of wisdom for those interested in Computer Science is to, "not have coding be your whole life." Currently, Feinberg is working on her next film set to release in 2026, which is currently untitled to the public.
Leave a Comment
About the Contributors
Celine King, Op-Ed Editor


As a junior at SVHS, my passions include travel, personal style, and cooking. Having dual citizenship in two nations, the United States and France,...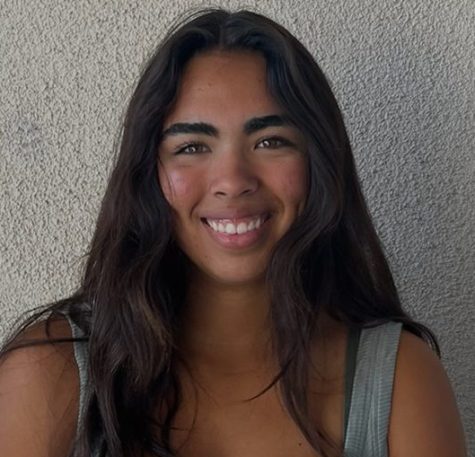 Destiny Tapia Stevens, Writer
Hey there Dragons! I am so excited and driven to listen to all your awesome stories and to be more involved in the school! I enjoy playing sports along...