After the shock firing of Socorro Shiels last November, SVUSD has been without an official superintendent during a pivotal time that included...
Emily Barmore, Writer
December 16, 2020 • No Comments
As "cuffing season" comes around and Sonomans start to look for loved ones to keep warm with, Christmas movies are a great way to end a cold day and are especially popular around this time. This Santa season, actress...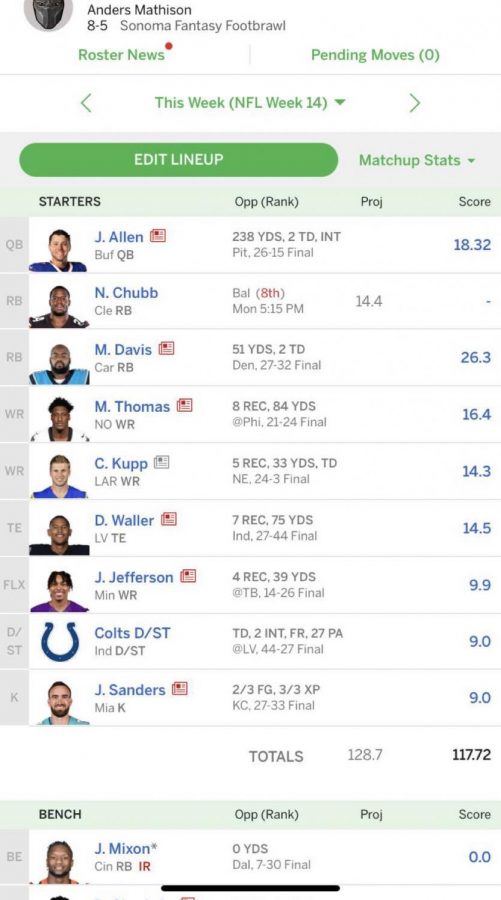 As covid keeps getting in the way of more and more things this year, an unexpected popular app is also taking a hit. Fantasy Football is one of the most used apps in America during football season. Fantasy...
Join Grade Level Google Classrooms
January 21, 2021
The Leadership class and administration has put together grade level Google Classrooms to help the student...
Police Response at the Capital
January 19, 2021
A large mob of insurrectionists stormed the capitol building in response to Joe Biden being officially...
January 14, 2021
   Next week the semester two material pickups for students will be on the following days: Tuesday: January...