FuelEd Sets Education Aflame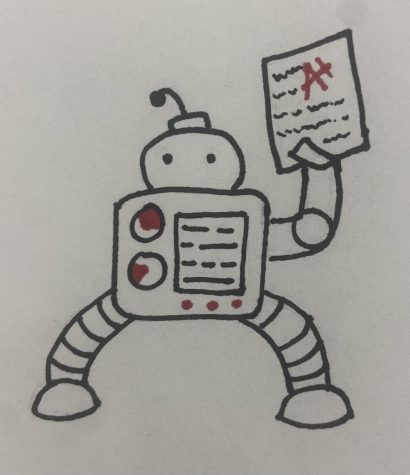 Summer school is bringing a taste of the COVID-19 lockdown back – online learning curriculums.
FuelEd is an online learning program that teaches students the necessary curriculum to receive credits. The controversy is the proposed plan to use FuelEd exclusively for summer school for some subjects. Students who are assigned a FuelEd course complete the course in an SVHS classroom with an assigned teacher, but the teacher is not required to provide any instruction, instead, they act as a supervisor of the students. 
Despite being favored by some students, FuelEd is sparking controversy, because it is replacing the jobs of qualified and well-trained teachers with an online program whose efficacy is questionable.
FuelEd is useful for students who may need credits for more than two classes taken in person, making the online course the third class that can be taken at home. 
When asked about their experience taking Lab Biology and English through the FuelEd summer school configuration, Esther Chun, junior, explained that she enjoyed the "freedom" and "responsibility" that she found in the FuelEd program.
Although some students,including Chun, enjoy FuelEd due to how adaptable it is to their schedule as well as being able to do it at their own pace. Despite this, many teachers are opposed to FuelEd. 
Artificial Intelligence (AI) is becoming widely accessible to students through programs like ChatGPT, which may pose problems for the integrity of programs like FuelEd. In other words, students can have AI complete the work.
With combining factors of public access to AI writing programs and summer school being digital, teachers are becoming increasingly concerned with the efficacy and integrity of learning. 
Moreover, online learning programs popularized during COVID have catalyzed new research on their long-term impacts on students' education. According to an article in the Wharton Business Journal, researchers across several studies surrounding education results from online school found that "virtual learning is just not as effective as in-person learning, … and gives you almost no improvement in math skills."
The main concern is that students won't actually learn the course content and instead learn to memorize material which they will then reproduce for the unit tests. Chun reflected that tests through FuelEd were taken "right after learning about the units."
The nature of online programs like FuelEd is contrary to what is widely known in neuroscience; learning is most effective when it is retained long-term through methods such as active recall and through the use of multiple modalities.
Thus, FuelEd should not be implemented in schools due to its inability to effectively replace real teachers and it's easy allowance for chatGPT and other AI to infiltrate work.
Leave a Comment