Silvia Vasquez Lavado: Summits and Suffering
The story of a trauma victim that used it as momentum to conquer her dreams.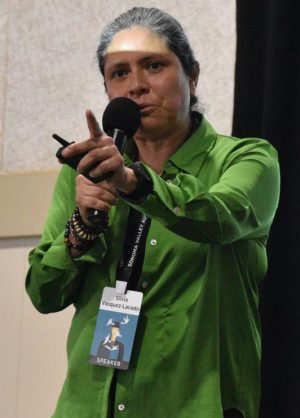 Silvia Vasques Lavado, a mountaineer, technologist by trade and author and the first Peruvian openly gay woman to climb Mount Everest, was welcomed to SVHS on April 28 as part of the annual Sonoma Valley Authors' Festival.
Lavado told her story to the crowd of wide-eyed students, reciting a tale of tragedy and perseverance. Lavado's childhood was a mountain of trauma; she suffered from neglect and was a victim of sexual assault from ages of 6-10.
This trauma followed her throughout her adulthood as she traveled from her home in Peru to the United States. Ignoring her past ultimately led her to seek comfort in alcohol. 
At her lowest point, her mother asked her to return to Peru for a meditation retreat. Through this, she saw a vision of her younger self calling her toward a mountain.
With this vision, Lavado was inspired to climb Mount Everest. With no prior experience in hiking, she set out to climb to Base Camp  "in seven days," though the climb normally takes 12 days. 
After she made it to Everest's Base Camp, she was determined to climb to the top of the mountain but knew her lack of experience would keep her from doing so. In preparation, she decided to complete the Seven Summits, the tallest mountains of seven continents. After conquering six of the Seven Summits, Lavado eventually found an all-male group willing to take the trek with her to Everest's summit. Lavado felt that the men were looking down on her thinking that she would not make it to the top.  Ironically, most of them ended up dropping out.
Though her own journey is done, Lavado continues to inspire others by creating an all girls trekking group called Courageous Girls. This is where she takes young Nepalese girls who were victims of sexual trafficking to the Base Camp of Everest. 
Lavado saw her work pay off when her book, In the Shadow of the Mountain, is in the process of being adapted into a motion picture starring Selena Gomez. Lavado is excited to have the, "opportunity to touch and inspire other people" with her journey. 
During the question and answer section, she discussed her future plans of climbing the three highest summits in the Everest range with a few members of Courageous Girls. She emphasized, "embracing vulnerability [and] embracing surrendering," is part of the journey and necessary to heal. 
Leave a Comment
About the Contributors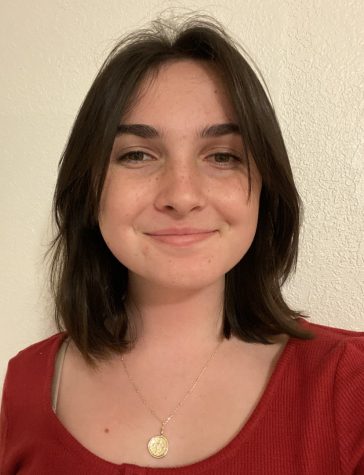 Katie Jewell, Writer
From second to tenth grade, I've always been an author. As the only sophomore in the Dragon's Tale class, I'm very excited to leave my mark. I'm involved...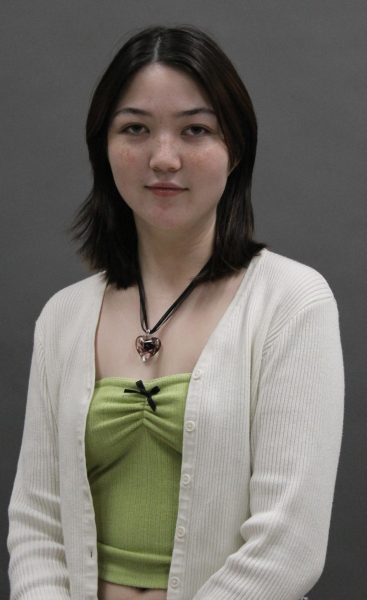 Emma Griffiths, Photo Editor
Good day Dragons! My name is Emma Griffith, this is my second year in the newspaper, and I will be the new editor for photography and art!! It still never...