Is That Fashion?
Clothing is a statement of self-expression for students and teachers alike. But which fashion trends stir up the most controversy on campus? We asked students and teachers for their opinions about the latest controversial fashion trends.
First, we asked about vests or "puffers"; a popular style choice this winter season. The real question is, are vests worn for looks or warmth? Vest Veteran Mr. Saldana says that he wears them for, "warmth… I get cold alright, but I like that the vest keeps my core warm." Saldana acknowledges that "there's a lot of different vests out there so definitely there is a certain amount of style to it" but keeps it for, "Core warmth!" 
Yasmin Esper, senior, remarked that, "My mama always told me if your back is warm you're gonna be warm. That's why I wear one." Also, vests are, "not that cute but when I'm old I'll wear one."
In boy's fashion, wearing short athletic shorts is a trend on the rise, with the weather warming up from rainy mornings to sunny afternoons. Julian Brenek, junior, shares his thoughts on the practicality of short shorts. He feels "…like longer shorts…get like caught up in your knees at the bottom…" as you walk. Despite this when asked about 3-inch shorts he reacted by saying,"Oh absolutely not because at that point I feel way too exposed!"
Many students enjoy wearing pajamas to school for maximum comfort while sitting in classes. The style can rub some teachers the wrong way who view the style as unprofessional. English teacher Ms. Gray is on the opposite side of the spectrum. She states she, "wore them in high school too, that's kinda when the trend started in the 90's" and that she rather students be, "comfortable and focused rather than uncomfortable and screwing around."
Other styles that fit into the pajama category include casual shoes like slippers or slides. Samara Alcaraz, Junior, explains how she wears slippers to school because she " just get[s] tired of wearing shoes all the time" and she wants to be "comfortable when [she is] learning." Samara also acknowledges that slippers have become a fashion trend this school year. 
Style will always be controversial not only at SVHS but throughout the world. Fashion is a way to express your personality, therefore you should wear whatever controversial styles you want.
Leave a Comment
About the Contributors
Celine King, Op-Ed Editor


As a junior at SVHS, my passions include travel, personal style, and cooking. Having dual citizenship in two nations, the United States and France,...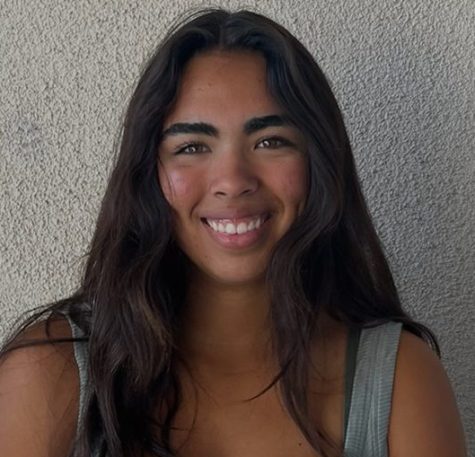 Destiny Tapia Stevens, Writer
Hey there Dragons! I am so excited and driven to listen to all your awesome stories and to be more involved in the school! I enjoy playing sports along...