Fashion Masks Spice Up the Pandemic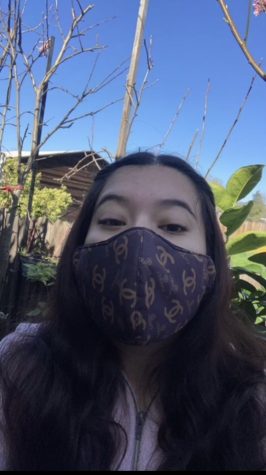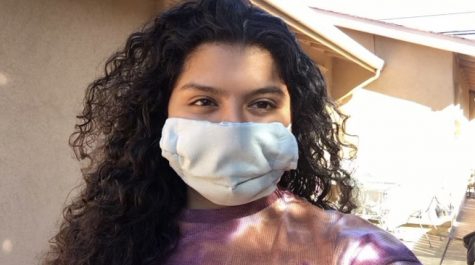 A new month with new trends. March has begun and so has the latest designs on the Covid-19 mask. This month also marks the one-year anniversary of the first Covid-19 case announced in the United States of America.
   The classic surgical mask continues to be popular during the pandemic as it is easy to attain. Because of the new strains of Covid-19 coming out in abundant areas, double masking has become popular. 
    Typically double masking includes two masks, one surgical mask underneath a cotton mask. However, there is no exact rule to double masking so some double masks with two surgical masks or two cotton masks. Overall it is whatever the person feels more comfortable in. 
     "When I went to Mexico last month I made sure to double mask because I wasn't about to catch  Covid-19," said senior Brissa Gonzalez. During her trip to Mexico, Gonzalez said that it was more common to see elders double masking than teenagers or adults. 
     " I like to double mask during work because I'm in charge of bringing food to our outside dining area," said senior, Christopher Rivas. Rivas works at HopMonk Tavern, where he spends the majority of the time hosting and catering. 
    Luxury brand Burberry has made an effort to support people and medical professionals through the pandemic. They began selling face masks and donated all their profits to their community fund organization for Covid-19. Each mask retails for 120 dollars each. 
    Counterfeit Luxury brand marks have also skyrocketed since the beginning of the pandemic. Though some say it is a way to gain fast money others criticize it for not being 'authentic.'
    However, this has not stopped people from buying the mask whether they are authentic or not. "To be honest I don't really care if it is authentic or not. I just want a comfortable mask, with a design that can match with my everyday fits," said senior Karla Perez. 
     Although there are different opinions on counterfeit masks, the majority of them are made with durable material. These masks can be found on popular shopping websites such as Amazon, Etsy, and eBay.
About the Writer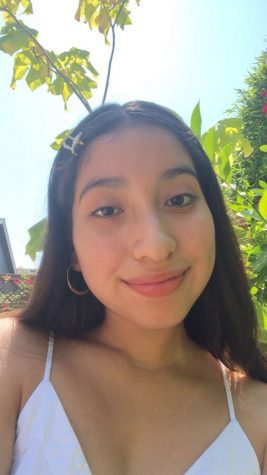 Ema Camarena-Martinez,
Hello! My name is Ema Camarena, and I'm a senior at SVHS. This is my first year in the Dragon's Tale newspaper. I have one younger sibling. Some hobbies...