Strong Start for Sonoma Baseball
The Sonoma Valley High baseball team begins their season with a record of 4-1, with their only loss against Montgomery high school on Thursday Mar. 2. While non-league games have just begun, the Dragons have shown a lot of potential for the long spring season. 
So far, the Dragons have been led by some timely hits and strong pitching outings from their rotation. Through five games, a group of four juniors, Beau Jurasek, Max Harrison, Nic Scevola and Nicolas Sebastiani lead the Dragons at the plate, with Harrison hitting .467 and 7 RBIs, Jurasek hitting .429, Scevola hitting .333 and Sebastiani hitting .333. Sophomore Hudson Giarretta has also had strong contributions with a .385 average and 6 RBIs in only four games played.
On the mound, the pitching rotation has impressed, with a combined ERA of 1.2. This means that every game, the pitchers for the Dragons only give up 1.2 earned runs, a strong statistic through five games. This group is led once again by junior Max Harrison, along with junior Julian Brenek, senior Grant Boydell, and sophomore Wyatt Hinman. Brenek and Hinman have not given up any earned runs so far, a promising sign. Runs have come across though, mostly due to errors by the Dragons defense.
The Dragons opened up the season against Terra Linda on Feb. 18, controlling the game from the get-go. Despite the Trojans' best efforts, the Dragons held off a comeback and won 9-6.
The next game was against the strongest opponent they've played, and possibly the strongest team they will face, the San Marin Mustangs. The thriller game saw an early 3-0 gap for the Dragons, which the Mustangs were able to close, leading to a back and forth ending. The Dragons won in extra innings on a walk-off bunt by Jurasek that was aided by an error after nine long innings.
The Dragons were handed their first loss via a 3-0 game versus the Montgomery Vikings, where they simply could not get the bats going. They bounced back however, winning another game on a walk off bunt, this time by senior Donovan Balderrama defeating the Las Lomas Knights 6-5 after trailing 5-2 entering the seventh.
Next, the Dragons continued their winning ways, soundly beating Piner, 10-0, which began with a 3-run home run for Harrison in the first inning, the first for him and the Dragons. They look to continue to impress as they approach league play, striving for the five wins required to qualify for NCS playoffs in which they already have three of.
Leave a Comment
About the Writer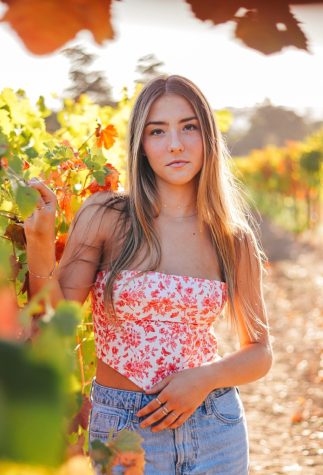 Kaden Sanders, Sports Editor
Hi there! As a senior, I am excited to begin my journey as a writer for the Dragon's Tale. I am interested in all kinds of sports; however, volleyball...