Lady Dragons On Top
"1st in league." This is the talk that surrounds Sonoma's girls' basketball team. They sit at an 6-2 record currently, tied with the American Canyon Wolves for the best record. But, with their head-to-head win against the Wolves they sit atop Vine Valley Athletic League (VVAL).
The Dragons are led by a sharp-shooting backcourt of juniors Presely Sorenson and Siena Hoban. This in addition to an effective presence inside with seniors Lola Martin and Kathryn Juhasz, as well as junior Trinity Wilkens. This is combined with depth off the bench that created a well rounded team.
The months of preparation in the summer and fall have fostered the success so far. The Lady Dragons sport a 17-5 overall record, only falling to Justin-Siena and Vintage in VVAL play. The girls' began with two resounding victories in league, defeating Napa by 52 points and Petaluma by 15. 
The following game they met their first loss, falling 33-29 against the Vintage Crushers. The diagnosis for the loss, turnovers, as the girls' gave their opponents many more opportunities to score because of their losing of possession. Coming off the loss, the Lady Dragons met the Wolves, and won in overtime 66-63 in an intense game that was much needed for the girls to bounce back. 
The gritty, tough stretch for the Lady Dragons' continued, as they faced the fiery Justin-Siena Braves, losing by 13 (37-24), a rough game for the girls. This put the team in an awkward position with 5 different teams right at the top, all vying for that title of "1st in league." 
At the start of league play, senior captain Audrey King says that they came in as "the team to beat." After the two losses, sitting at 3-2, the Lady Dragons met these expectations, winning a crucial game against the Casa Grande Gauchos 46-38. They did not stop there, once again beating Napa and Petaluma by a massive margin, scoring a total of 113 points in the two games. 
This sets up an unprecedented end of the season for the Lady Dragons, facing the top teams in VVAL once again, trying to secure the pennant that every team desires and makes a goal to try and earn.
Leave a Comment
About the Writer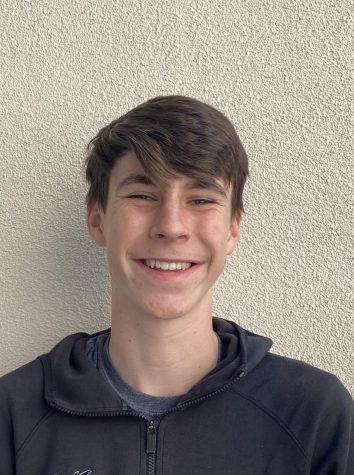 Grant Boydell, Sports Editor
What's up Dragons! I am thrilled to check into my first year on the Dragon's Tale staff. My love for anything sports, school, and journalism will be hallmarks...