Common Stuggle: School, Sports, Work
The Strugle of Maintaing a Job as a Full Time Student-Athlete
Many students are faced with the hardship of balancing school, sports, and work. With school from 8:30-3:00 every day there are only a certain number of hours left in the day after school. Many sports practice four, five, or six times a week which leaves little time for homework or any extracurricular activities. Oliver Dorantes, a senior, who works at the Girl and the Fig on the Sonoma Plaza says that, "Balancing school, sports, and working a job takes up my time. It becomes difficult to find time to do homework when having soccer practice all week and working on the weekends to pay off my car."
Some students take sports much more seriously in hopes of playing in college or for it to look favorable for college applications, while others play simply for fun. Whether they take it seriously or not, there is no doubt that committing to a sport has a detrimental impact on free time. Nikki Arguello, a senior, volleyball and lacrosse player, says that, " it's hard to have the motivation to work and finish my homework during the sports season, but I want to work to pay for college."
Some student-athletes not only play sports for just the high school but for club teams as well. Having to balance sports with school, and a job leaves the question, when will you do your homework? Students in classes that require them to complete a large amount of homework every week tend to find it difficult to fit into their already very busy schedules. In addition, most club sports teams require at least one practice on the weekends on top of the five practices a week the school requires. Not only does being in a club require more practice, it also requires members to play in tournaments that can require travel that might result in missing school. For this reason, many student-athletes find it difficult to balance school and sports while also maintaining a social life.
Finding time to work a job on top of all of the practice and games that student-athletes participate in is very difficult. Working can even be essential to participating in sports because when you train like an athlete, you have to eat like one. Purchasing healthy foods can be very expensive to maintain on a regular basis. Not only is eating expensive but paying for gear and travel adds up very fast, making it almost necessary for these student-athletes to have their own source of income. 
Leave a Comment
About the Writers
Ryder Calhoun, Writer
I am Ryder Calhoun, a writer for the Dragon's Tale newspaper, as well as a student and varsity athlete at Sonoma. I was part of the start-up of the varsity...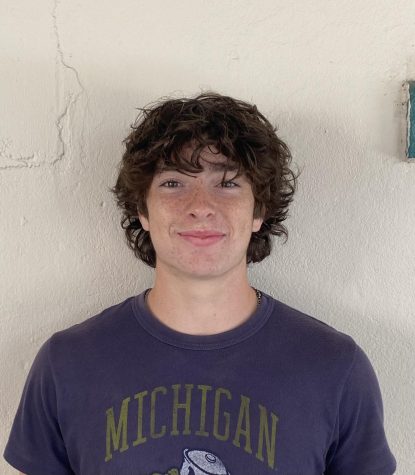 Garrett Graham, Writer
Hey Dragons! Most of my hobbies consist of sports. I play ice hockey, lacrosse, and football. I even helped start a lacrosse club at our school. I like...