Justin-Siena: The Rivalry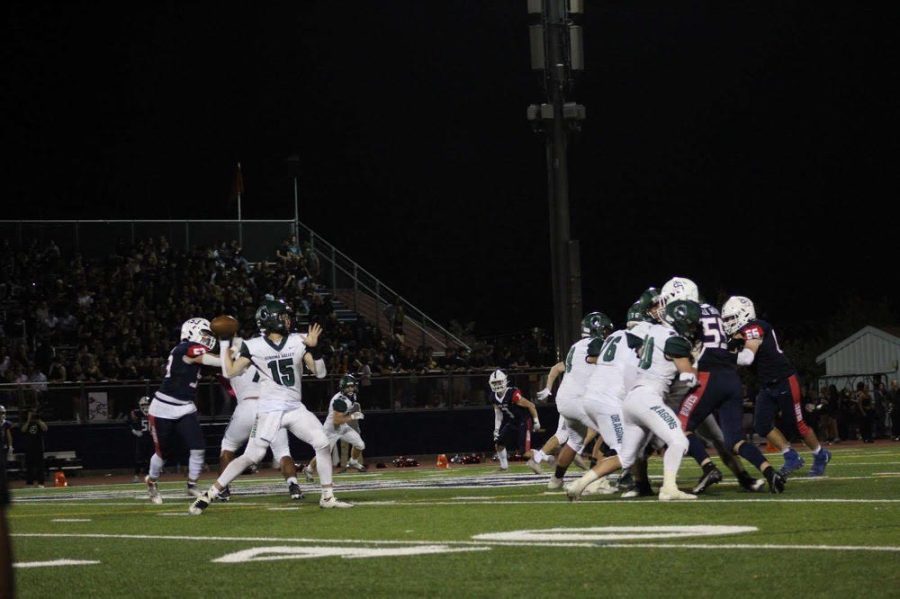 Every sport season one game is always circled, one game where the energy is always at its peak, and a game where SVHS athletes always want to win, even more than others. This rivalry with Justin-Siena High School, their mascot being the Braves, transcends each team sport. For winter sports, the soccer teams have played the Braves already, and both basketball teams matched up with them this week.
The school resides in the neighboring town of Napa, located on Maher St. It is a private Catholic Day school with an enrollment of around 550 students. The tuition hovers around $20,000, but financial aid is given out by the school in significant numbers. This leads to many SVHS students forming stereotypes around the school, regarding the tuition, which in turn fuels the rivalry.
In Napa, Vintage and Napa High already have an established cross town rivalry, resulting in Justin turning their attention to Sonoma. Another key reason for the tension is the large number of Sonoma teens that make the commute to Napa and attend Justin, which was heightened during the COVID pandemic. This makes it an almost Sonoma vs Sonoma rivalry, as athletes are bound to have connections with students that attend Justin.
These factors, combined with the 2018 switch to the Vine Valley Athletic League which put the two schools in the same league, has fueled the competition. Since 2018, boys' basketball (6-2), boys' (5-1) and girls' soccer (6-1-1), and softball (6-0) have experienced success against Justin, while volleyball (4-6), football (1-4), and baseball (1-5) have been met with stiff competition. Girls' basketball has been back and forth with the Braves, splitting 4 wins and 4 losses. 
The games between Sonoma and Justin attract packed crowds and historically, with students dressing up, usually country or country club, hinting at the stereotypes of the two schools. This student section theme was banned this year, though. Chants have also been banned starting this year, but Sonoma students in past years hit at the large tuition required to attend Justin and the stereotypes that arise from that. These have been tamed though, as these chants are rarely heard anymore.
Anna Hanson, volleyball captain at Justin notes that her school population is not filled with "rich families that feel they're entitled to go here" noting that faith, the smaller school atmosphere, and the diversity drew her to Justin. She also comments that these aspects are "misunderstood" by SVHS students, saying that her school gives out significant amounts of financial aid. Conversely, she understands that Sonoma isn't "a school filled with country folks," going against the stereotypes that have been built. She treats playing Sonoma like any other league game and has learned to tune out the student section. 
With the crackdown on chants and theme centered games, the love for competition is still present. The matchups with Justin have been significantly more positive this year, simply being a rivalry between the teams, without the vulgarity of the past.
This year, Sonoma's results against Justin have been mixed. Volleyball won their first game against Justin, sweeping the Braves 3-0, yet losing the second matchup in a thriller 5 game set. The intensity at these two games was in full force, with the home game filling the student section with the bright pink theme. Football fell 41-7 this year. Girls' soccer fell to them on Jan. 12 by a score of 2-0, but the boys secured a 1-0 victory on Jan. 13. Boys' basketball competed in a tight game against the 16-2 Braves, losing by a slim six point margin. 
Looking forward, the Dragons will still face Justin one more time for winter sports, and several times for the spring sports. Robust competition is healthy for sports where athletes can continue playing with great intensity, surrounded by positive support.
Leave a Comment
About the Writers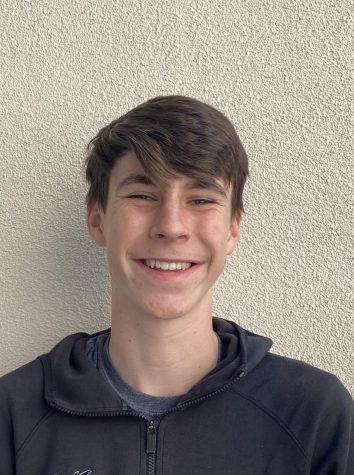 Grant Boydell, Sports Editor
What's up Dragons! I am thrilled to check into my first year on the Dragon's Tale staff. My love for anything sports, school, and journalism will be hallmarks...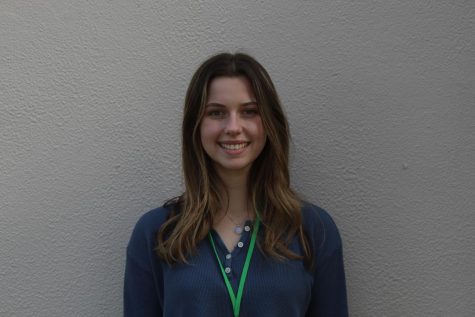 Natalie Broderick, Writer
Hey Dragons! My name is Natalie Broderick and I'm a junior. This is my first year as part of the Dragon's Tale staff, and I'm thrilled to be sharing...