Winter Outlook on VVAL Competition
As league begins for the winter team sports, boys/girls basketball and soccer, tough challenges are ahead, as the Vine Valley Athletic League (VVAL) is stacked with stiff competition. Because of larger schools like Vintage and American Canyon, the Dragons in every sport are put at an immediate disadvantage, with a smaller student population to choose from. 
For varsity boys basketball, the team entered league play with a 7-7 record, and is now 3-5 in league play, fighting for a top 4 spot for the VVAL tournament. Throughout the Bay, VVAL is known as one of the challenging leagues, with most of the schools being in division 2, except for Sonoma (D3) and Justin-Siena (D4). This year, Justin-Siena will be a demanding matchup, sporting an impressive 14-1 record, already 3-0 in league. In addition to Justin-Siena, American Canyon and Vintage always prove to be intense competition, both of them hovering around .500 in win percentage. 
Senior guard and Captain JC Olvera comments that "Justin Siena is by far the toughest team we are going to play this year." But, he and his team don't lack confidence as he continues saying, "I feel like we definitely have a chance with them if we play to our strengths and focus." This focus resulted in a tight game against the league leaders, loosing by six.
On the girls side, a lot of excitement surrounds the team, as they entered league a 11-3 record, also defeating teams by a resounding margin and currently sitting atop the league with a 6-2 record. In league play, the Dragons have the games against American Canyon and Vintage circled, as these two teams are some of the best in VVAL. But, the girls know the league is very balanced, as Casa Grande and Justin-Siena have shown to be solid teams. 
Guard Audrey King believes that American Canyon will be the toughest game, but comments that the Lady Dragons hope to finish first in league, knowing that they "are the team to beat."
For soccer, the girls' varsity team is led by varsity returners from last year in addition to a lot of young talent. They began league play with a 1-2-1 record, a small number of games compared to other teams in VVAL. They lurk in the 5th spot of the league, with a 3-4-1 record. As of now, Casa Grande sits undefeated at 7-0-2 in league, and they are consistently at the top of VVAL. 
Senior goalie Bella Steinley confirms this but notes that they can compete with the Gauchos saying, "I think this year will be interesting between the two of us because both of us lost a lot of seniors last year so both of us have a lot of new young talent so I think it will be a good match up this year." They battled the Gauchos, ending in a 1-1 draw in the first matchup.
The boys' varsity soccer team is undefeated so far in league, with a 3-0-3 record. Having a 1-1-3 record coming in, drawing against a trio of gritty non-league opponents, the Dragons took this experience and has proven as one of the best in league. In VVAL, Vintage and Napa sit right above the Dragons, also both undefeated, setting up an intense end to the season.
Captain Oliver Dorantes predicted that their "toughest opponent [will be] Vintage. They seem to be league contenders." When asked how he thinks his team will fare, Dorantes says, "if we play as a team and have good results we could win the league." They drew against the Crushers in their first matchup and play them again Monday, Jan. 30.
Despite the many difficult games that sit in the future, the confidence is very high for all Sonoma's winter team sports, an exciting time as VVAL winds down, with pennants on the line.
Leave a Comment
About the Writer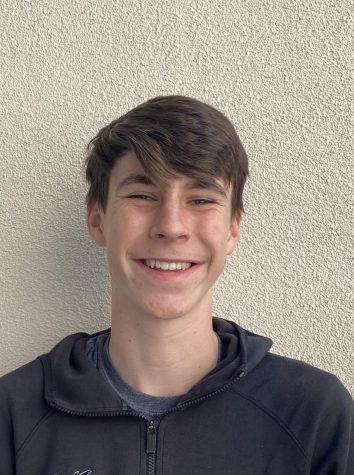 Grant Boydell, Sports Editor
What's up Dragons! I am thrilled to check into my first year on the Dragon's Tale staff. My love for anything sports, school, and journalism will be hallmarks...