Dragons Beat Newman, Look Forward to Top Seat
Another three sets to none victory occurred for the Dragons volleyball team in the first round of the NCS playoffs. Their opponent was the Cardinal Newman Cardinals, based in Santa Rosa. The Dragons were seeded ninth, the Cardinals eighth, meaning it was an away game for the SVHS volleyball team.
Fourteen teams made NCS playoffs for the Dragons division, Division 3. This means that the one and two seeds earned a first-round bye. Therefore, the Dragons, being the lower seed, will visit the one seed, the Branson Bulls on Saturday at 7 p.m. 
Senior captain Kaden Sanders says that she knows the quarterfinal against Branson "will be a tough challenge, but I am confident that we are prepared to take on the number one seed." This confidence will be needed as Branson finished third in one of the best conferences in the Bay, the Marin County League. 
The Dragons plan to keep their momentum from yesterday's game, as they made quick work of the Cardinals winning the first set 25-22, the second 25-20, and the third 25-15. Sophomore Olivia Paxton led the way with 11 kills. Sanders and senior outside hitter Nikki Arguello both had 9 kills. The Dragons had a total of 11 aces.
Defensively, captain and libero LeeAnna Tommasi had 10 digs, along with Paxton's 10 digs. This contributed to the effort that halted the Cardinals from winning any sets. 
The Dragons now turn their attention to Branson, for one of the biggest matchups of the year as they look to keep their playoff push, and season, alive.
Leave a Comment
About the Writer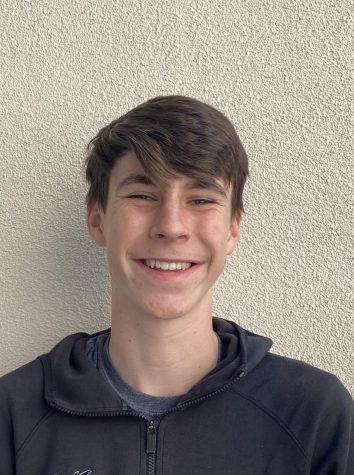 Grant Boydell, Sports Editor
What's up Dragons! I am thrilled to check into my first year on the Dragon's Tale staff. My love for anything sports, school, and journalism will be hallmarks...