VVAL Sportsmanship Plummets in Stands
Students in the stands yelling slurs and verbally abusing players, all-out brawls between teams, and even teammates punching one another. These are examples of the sad truth about the state of sports: obscenity is growing. 
This has come close to home as recently the Sonoma Dragons varsity volleyball team experienced targeted comments from the American Canyon student section. These students yelled the names of the players and called them "bitches" and said, "I hope the ball hits your head." This included yelling regarding the personal history of the players.
SVHS' league (Vine Valley Athletic League) is taking initiative by forming a "Positive Coaching Alliance Summit" according to athletic director Mike Boles. He commented that this is derived from disrespectful comments and bad behavior from fans, something that has become all too common at high school sporting events.  
Over the past years at SVHS, similar events have occurred, with opposing students criticizing players over their appearance or play. Additionally, parents' conduct towards referees has been characterized as foul and derogatory recently. This has led to a decrease in referees overall, resulting in sports struggling to find refs overall.
Across the board, the treatment of players and refs is becoming a prevalent issue in many games. With high school sports, the common comeback is that statement to the players that "it is a part of the game" and "out of your control." The question remains though, do the players, coaches, and schools take action, or is it simply "a part of the game"?
Leave a Comment
About the Writer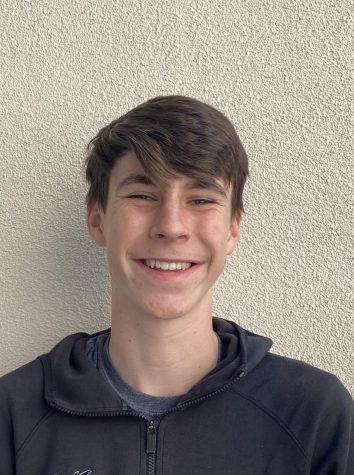 Grant Boydell, Sports Editor
What's up Dragons! I am thrilled to check into my first year on the Dragon's Tale staff. My love for anything sports, school, and journalism will be hallmarks...