Volleyball Spikes Out Cancer
The varsity Sonoma Dragons volleyball team raised $2,150 for the American Cancer Society on Sept. 27, surpassing their goal of $1,500. The money was raised through ticket sales, the 60-second "pass the bucket" where the entire fan section attempted to donate the most money they could in a minute and volunteer donations. 
All this took place during the team's game against Justin-Siena, where the dragons swiftly won in three sets. They took the first set 25-12, the second set 27-25, and the third set 25-21. The Dragons were led by sophomore Olivia Paxton with 11 kills, and two seniors Kaden Sanders and Matea Medak with 8 kills respectively.
The Dragons were also aided by the student section which was packed, the largest for any game this year, also being loud and energetic the entire game. This helped the team with their raising of money for their cause as well. Junior Andrew Bonfigli, a prevalent voice in the "hype" student section, commented on the school spirit saying, "I loved the Dragon spirit and I hope we can continue that throughout the entire year"
The $2,150 raised will go to a foundation that will help facilitate the money to help families suffering from cancer. The event was deemed successful by the team and fans because of the money they raised and the big win against rivals Justin-Siena. Senior Captain LeeAnna Tommasi said positive things about the game and event, claiming "it was a successful night and it was a great thing we got to do for the community."
The game ended in an uproar of cheering when senior setter Ashlynn Armitage dumped the ball onto the opponent's open court, as they watched the ball hit the floor. Another avid fan of school sports, Nicolas Sebastiani, called this event his favorite of the night, as the students "all ran out onto the court." This celebration between the Dragon players and the student section was a demonstration of school spirit. 
Leave a Comment
About the Writers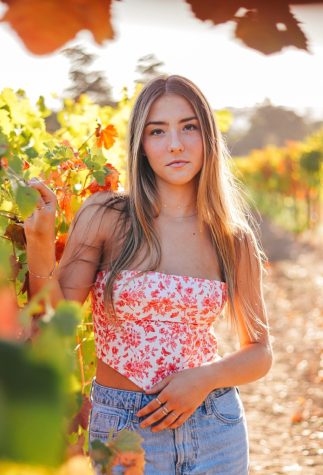 Kaden Sanders, Sports Editor
Hi there! As a senior, I am excited to begin my journey as a writer for the Dragon's Tale. I am interested in all kinds of sports; however, volleyball...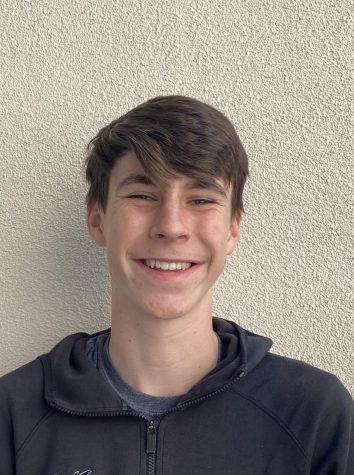 Grant Boydell, Sports Editor
What's up Dragons! I am thrilled to check into my first year on the Dragon's Tale staff. My love for anything sports, school, and journalism will be hallmarks...