Juniors Secure the Win against Seniors in 2022 Powderpuff
On a crisp Wednesday night at the SVHS, Powderpuff was reborn. A flag football game between a group of seniors and junior girls took place, with the juniors taking the win 18-6. In addition to the game, a group of senior boys took the lead on the sidelines, dressing as cheerleaders and running the crowd through chants.
The game consisted of two halves, with a 20-minute running clock. It was a tightly contested first half, as the juniors only lead by one touchdown at the end, 12-6. Quarterback Presley Sorensen and wide receiver Siena Hoban, scored the first touchdown of the game, putting the juniors up 6 quickly. But, the seniors fought back, as quarterback LeeAnna Tommasi tossed a touchdown to Kaden Sanders to tie the game at 6. Right before halftime, Trinity Wilkins received a touchdown pass from Sorensen, putting the juniors up.
At the half, the crowd got a humorous performance from the senior boys, leapfrogging over each other and "gridding" around midfield. The attendance was successful as well, as the event raised $1,480.24 for breast cancer awareness.
In the second half, a string of flags and turnovers resulted in no TDs for most of the 20 minutes. Threatening to score and tie the game were the seniors, led by a huge first down effort by Sanders and a big run by running back wide receiver combo Marley Sutter. But, Tommasi then threw a crucial interception, giving the ball back to the juniors. With 16 seconds left, the juniors were able to put the game away with another touchdown pass to Wilkens. The crowd erupted, much to the senior cheerleader's disappointment.
Minus the anger at the referees, coaches (who were football players on the actual Dragons football team) shook hands and capped off the money-making and fun-filled night.
Leave a Comment
About the Writers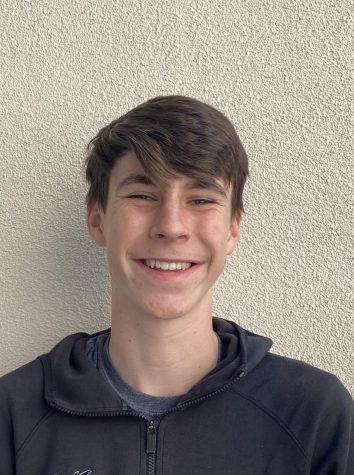 Grant Boydell, Sports Editor
What's up Dragons! I am thrilled to check into my first year on the Dragon's Tale staff. My love for anything sports, school, and journalism will be hallmarks...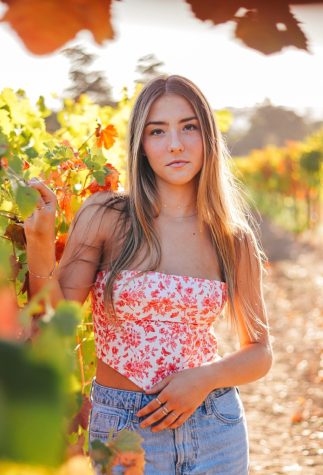 Kaden Sanders, Sports Editor
Hi there! As a senior, I am excited to begin my journey as a writer for the Dragon's Tale. I am interested in all kinds of sports; however, volleyball...