Spring Sports Update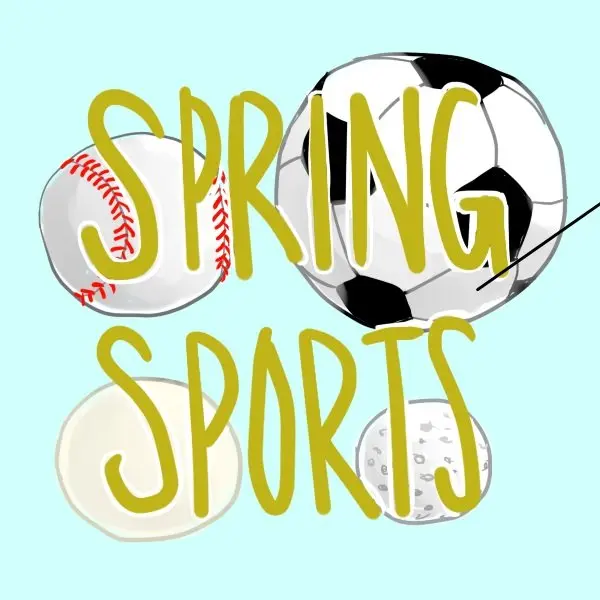 As the most active sports season at SVHS has ended (spring), it's time to recap all the events that took place. 
Boys' baseball finished their season with an overall record of 10-15, securing a first-round playoff spot. Ranked the 15th seed in the North Coast Section Baseball Championships tournament, the Dragons fell 8-3 to the 2nd seeded school, Bishop O'Dowd. Despite ending their season with the single-elimination playoff format, the Dragons baseball team had their best season since 2018.
Despite only being a four-man roster, boys' golf finished well in Vine Valley, placing 4th overall. Star golfer, Anders Mathison, was able to make it all the way to NCS, eventually placing 19th out of 144 total golfers while being one stroke away from going to state championships.
This year was the first time SVHS had ever sported a boys' lacrosse team, resulting in a losing record of 1-12. While the final game scores aren't pretty at first glance, they don't explain the full story of a team that barely knew how to play lacrosse before the season started. Despite an overall lack of team experience in the sport, SVHS goalie, Alex Hoffman, displayed his skill throughout the season by racking up the most total saves in Vine Valley and committing to play Division 2 Lacrosse at San Jose State University.
Just the second year of girls' lacrosse at SVHS, they posted a record of 2-10, with a notable win over school rivals Justin Siena. With many returning players next year, the Lady Dragons look to improve their record in the following years.
A combination of mainly seniors and sophomores, the boys' tennis team was led by top server, Sky Staes as well as other notable stars, Joey Fiorito, Sean Tomany, and Mikel Serbickil. Fiorito was the only athlete who posted a winning record throughout the season, ending 5-4 individually.
Sending two runners to NCS, SVHS track and field had a successful season this spring. Siena Hoban and Lola Martin both leapt to the top of their respective events, dominating the field and advancing to the North Bay Regionals.
Girls' softball held their own this spring, finishing with a 7-15 overall record and a 4-8 record in Vine Valley. In an absolute blowout of a win against rivals Justin Siena, (14-3) the Dragons asserted their dominance on the diamond.
Last but not least, SVHS swimming exploded for a great season this spring. Leading Vine Valley with an overall meet record of 5-1, the small but mighty team swam laps around their competition. Top senior swimmers, Glorianna Ring, Greyson McCaw and Sierra Pine took the reigns boasting records near undefeated in all their events. Eventually getting eliminated in NCS, the SVHS swim team looks to improve even further next season once they're able to compete at the on-campus pool.