Return of the Klay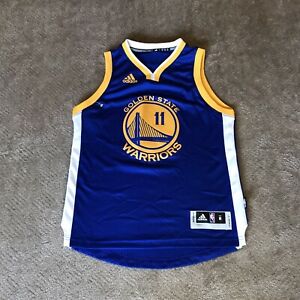 Klay Thompson made his long awaited return on January 9th after being sidelined for over two years after suffering a torn ACL in the 2019 NBA Finals and a torn achilles in November 2020. 
Klay Thompson was one of the best NBA players in the league in 2019 and the second best player on the Golden State Warriors. This left the team in a tough position trying to fill the gap of talent that was left by Klay. 
The warriors had one mediocre season in 2020 but had a surprisingly successful season in 2021 with new young talent such as Jordan Poole. 
Klay Thompson suffered two injuries that were potentially career ending and often times greatly affects the way players perform after these injuries.
However most NBA fans know that Klay Thompson's game is very different and does not require a lot of athleticism considering his greatest strength is his off ball movement.
His ability to consistently knock down shots from beyond the 3 point arc as well as having a lethal mid range game makes him extremely tough to defend. Senior Sean Tomany says he has a similar play style to Klay Thompson. "Me and Klay have very similar games and exceed in a lot of the same statlines when it comes to basketball." Tomany seemed ecstatic to have Klay back on the court and is excited to see the effect he has on the Warriors. 
SVHS students are very excited to see their Golden State Warriors back at full power and ready to make a run for the championship.