High School Lacrosse Players Continue to Push Forward
   Despite the lack of an official team at Sonoma Valley High School, many students have been involved in high-level lacrosse programs that have recently spiked in popularity.
   In lieu of the recent pandemic, lacrosse players have seen immediate impacts on the longevity of their 2020-2021 season. Like many passionate athletes, the effects of Covid have resulted in some frustration. 
   SVHS junior, Ferne Alvarez, mentioned, "Covid has effected lacrosse in many ways, one being there is no lacrosse until it is deemed safe for players and coaches of my club. I was really frustrated when I heard the news and kind of sad."
  With lacrosse being a full-contact sport and players constantly running alongside each other much closer than 6 feet, it has been hard to determine whether it is ethical for teams to begin to play again.      
   Many club teams have taken numerous precautionary measures to ensure the safety of their programs. This has caused countless players to find new ways to stay in shape as well as practice their skills. 
   Ferne Alvarez continued to state, "to stay sharp, I have been waking up early in the morning every day before school to go on a two-mile run. After my run, I then go to my backyard to practice my passing skills against a wall I built for myself." 
   No matter the circumstances, SVHS lacrosse players have found ways to stay motivated despite the complications of Covid. Although lacrosse is not nearly as popular in many high schools, it has been on the rise in recent years and continues to grow in a positive direction.
About the Writer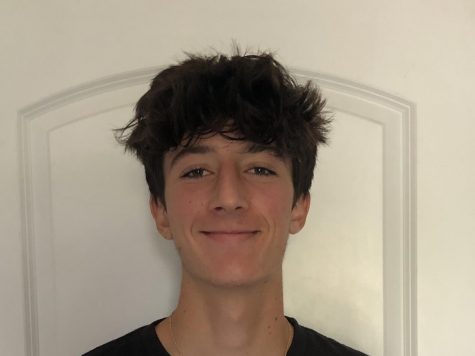 Dom Girish, Sports Editor
Hi! My name is Dom Girish and I am currently a junior at Sonoma Valley High School. This is my second year as a member of the Dragon's Tale and last...