Boydell Named Valedictorian, Rulmont Salutatorian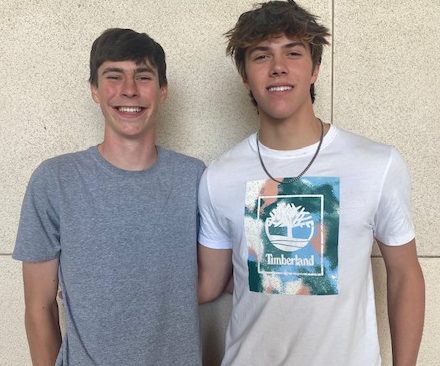 As the Class of 2023 begins their final chapter of high school, the valedictorian and salutatorian were announced. Grant Boydell is the valedictorian and Luc Rulmont is the salutatorian.
Boydell, known for his academic and athletic leadership around campus, sports a 4.46 GPA, and has taken a total of 10 AP classes throughout his high school career. He plans to attend UCLA this fall, majoring in economics. His speech at graduation will focus on the future of SVHS students, as they transition to life after high school.
As graduation approaches, he expresses gratitude for all his friends and family, saying "the support from them throughout these four years has been much appreciated." Boydell also wants to note the endless aid from his teachers at the high school.
Rulmont, known for his participation in many school activities such as the Leadership class, and sports while maintaining high academic achievements. He has a GPA of 4.43 , taking a total of 10 AP classes. He plans to attend UCSB this fall while majoring in computer engineering. His speech primarily discusses graduates' paths up until this point. Elaborating on the hardships the class has suffered, he plans to focus on the perseverance of the Class of 2023.
"I feel honored and proud to represent everyone in the class and that my hard work has paid off," claims Rumont.