Ada Limón Set To Give Speech at Alma Mater
Once a Dragon, Always a Dragon, SVHS alumni.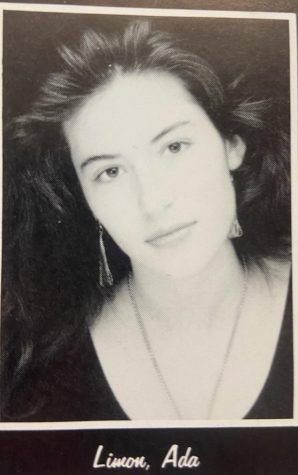 SVHS Alumni and Poet Laureate of the United States Ada Limón is set to return to her former school Friday, April 28 for her appearance in Author's Day organized by the Sonoma Valley Author's Festival. 
Limón comes from Hispanic heritage and is bicultural. She grew up in the town of Sonoma and graduated early with the class of 1993 as a junior. After high school, Limón attended NYU and University of Washington. She was appointed the Poet Laureate of the United States on July 12, 2022 the first Latina to hold the position.
Limón has written six books of poetry with her most recent addition The Hurting Kind published in 2022. Limón's book Bright Dead Things was a final candidate for the National Book Award, Kingsley Tufts Poetry Award, and the National Book Critics Book Award. Her most well-known poem is the "Instructions on Not Giving Up", offering a fresh but gloomy perspective on the changing of seasons from winter to spring. 
Tarah Neubacher, SVHS Library Tech, went to high school with Limón, explaining she remembered her to be, "an excellent student" [who] "seemed very confident." Neubacher looks forward to hearing the poems of her former classmate on Author's Day. 
Ms. Manchester, SVHS co-chair of the English/ELD department, was Limón's freshman English teacher. Manchester described Limón as a, "quiet, soft spoken [student] with a very engaging smile." Manchester recalls Limón as a student who was strong in writing and an "avid reader."
Limón now resides in Lexington, Kentucky. She teaches remotely in the Master of Fine Arts in creative writing program at Queens University. Additionally, Limón hosted season 3 The Slowdown poetry podcast.
All students that are currently enrolled in an Honors or AP English class, and/or a French class will be able to attend her presentation during second period on Friday. 
Leave a Comment