Boys On Par in Early Matches
As the spring seasons are fully wrapped up in games, matches and meets, boys golf has experienced early success. Led by senior captain Sam Cutting, the team of 10 of SVHS' best golfers have proved themselves in their first two matches. 
The roster is composed of an impressive lineup of seniors Cutting, Lincoln Reiter, Eli Lawerence, and Max Retterer, juniors Niles Francis, Oisin Heffernan, Lee Scott, and Jack Quilici, sophomore Jared Mellinger, as well as freshman Brendan Wroblewski. This group has had two matches so far this season facing Casa Grande and Napa High.
Practice and home matches are fortunate enough to take place at Sonoma Golf Club, a private golf course near Altimira Middle School that is known for its challenge and pristine quality. Both of their matches have been home so far, and both have ended with wins.
The first being against the Gauchos was a tight match, with a one stroke victory after all the golfers had played their nine holes. The second match was not as close, with the Dragons winning by a comfortable six strokes over the Grizzlies.
Each match features six of the ten golfers on the roster, which is constantly fluctuating for the stacked Dragons. Each of the six chosen by the coach from the match is paired with another. The three duo's are then matched against another duo from the opposing school, playing alongside them. After each foursome plays nine holes, the totals from each player is counted and the team with the overall lower score is victorious.
The success of the Dragons so far has come via strong returners like Heffernan, Mellinger, and Francis. This has been partnered with strong newcomers like Reiter and Scott that have been great additions in terms of score as well as team morale.
The team now looks forward to 11 more matches, including the VVAL Championship that will take place at Valley of the Moon golf course in Santa Rosa at the end of the season.
Leave a Comment
About the Writer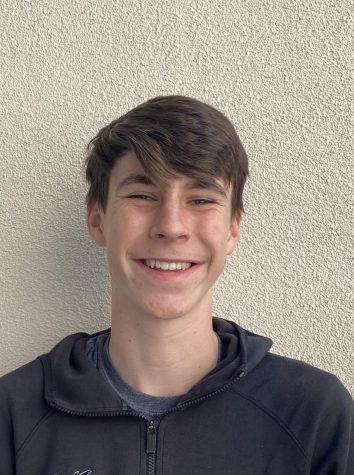 Grant Boydell, Sports Editor
What's up Dragons! I am thrilled to check into my first year on the Dragon's Tale staff. My love for anything sports, school, and journalism will be hallmarks...