Superintendent & SVUSD Part Ways
Superintendent Dr. Adrian Palazuelos has left his role, agreeing to part ways with the district after the board voted 3-2 to approve the "separation agreement" on November 18. Palazuelos, who requested the separation to part ways with the district, will be payed six months of salary and benefits amounting to well over $100,000 according to some estimates. Deputy Superintendent Elizabeth Kaufman will serve as acting superintendent in his place.
The resignation went into effect on November 30 and was written by an attorney for the district, with Palazuelos' private attorney negotiating on his behalf. Area 5 Trustee Anne Ching headed the negotiations.
Palazuelos began his term at SVUSD in June of 2021, ending hi stint as superintendent after only 16 months. This parting of ways comes after Palazuelos took medical leave amidst tension over teacher contracts in early November. These tensions stem from the stalemate between the district and teachers, months after a requested salary bargaining negotiation. The stalemate resulted in protests and consistent pleas from SVUSD teachers.
The reasons behind his departure have not been officially stated and are not clearly understood. A clause within the agreement creates a further lack of transparency, titled the "non-disparagement clause," and has limited the public's accessibility to the issue.
The two votes against the agreement came from Area 3 trustee John Kelly and Area 4 trustee Troy Knox, noting concerns with the "non-disparagement" clause and the pay that Palazuelos will receive. Ching, along with Area 2 trustee Melanie Blake and Area 1 trustee Cathy Coleman voted for the agreement. Kelly, before the agreement was officially signed, posted to Facebook to answer questions and give his opinion on the departure, creating more controversy around the issue.
Palazuelos' predecessor, former superintendent Socorro Shiels was fired in November of 2020, also receiving $250,000 upon her leave. Palazuelos' departure marks the second time the board will have to find a new superinten-
dent within two years.
The role of superintendent, which Kaufman will now assume, heads the monetary policy of the district. This high ranking position within the district is also tasked with hiring principals at district schools. With turnover rate for the position high, many are hoping that the next to hold the office will have a longer tenure.
Leave a Comment
About the Writer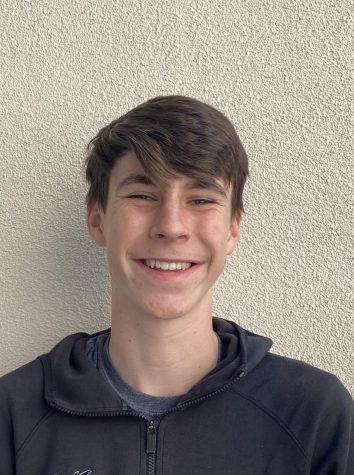 Grant Boydell, Sports Editor
What's up Dragons! I am thrilled to check into my first year on the Dragon's Tale staff. My love for anything sports, school, and journalism will be hallmarks...