Chic Confidential
I'm Elena Forrest and I am a senior and I am writing this column because I think fashion is a huge part of personal expression.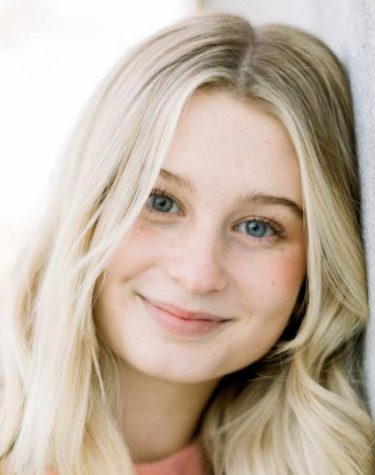 My love for fashion comes from my mom. She owned her own clothing store and has always been very stylish. Ever since I was little I was intrigued with what's in style and what's not, and how clothes can show off a personality. Whether it's flipping through Vogue, watching my favorite shows, or reading about the top designers, fashion is a huge part of my life.
This column will highlight the most interesting and expressive fashion at SVHS as well as the latest trends in the fashion world. I hope you enjoy it.
You can find junior Hannah Volat with a pair of flare jeans, a chunky vintage sweater, some platform boots, and layered jewelry. The stylish junior is the perfect example of what "casual grunge" looks like. 
Hannah said that her style is "influenced by the 80s and 90s because [she] grew up listening to music from that era." 
Her style, which is heavily influenced by music, also influences Hannah's interests. On the weekends you can find her hanging out at the Phoenix Theater in Petaluma to watch a show. 
Lately, her go-to outfit includes "any big sweater" and "super heavy and layered jewelry." 
Hannah stated one of her style icons is Siouxsie Sioux, a British artist who is known to be "one of the most influential British singers of the rock era" according to AllMusic. 
Hannah, like many others, has been following the trend of vintage knitted wear. The 80s, 90s, and early 2000s gave way to funky patterns and distinct colors that are sure to leave an impression on others. Oftentimes sweaters like these can be found at your local thrift store or online consignment shop. 
The craze of the unique knitwear is certainly one that will follow in the upcoming year as it has piqued the interest of some of the largest designers such as FARM RIO's 80 inspired Abstract scarf sweater which can be purchased for $175 or Gucci's Collaboration with The North Face 90s inspired ski chalet cardigan which is listed for $2,980. 
I gravitated towards Hannah's grunge style, because I think it's definitely one that is gaining popularity and a great way to pay tribute to past fashion movements.