California Teenagers Eligible for Vaccinations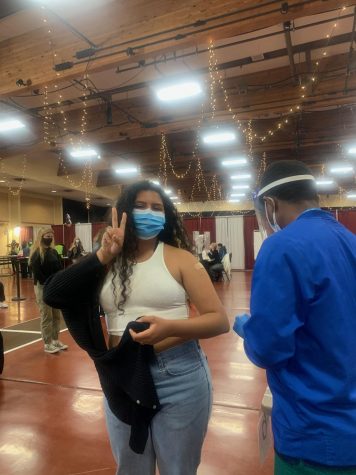 In the last month, California has opened eligibility for Covid-19 vaccines for teenagers 16 and above beginning April 15. In the U.S only the Pfizer vaccine has been approved for anybody under the age of 18. Alongside millions of adults who have been vaccinated nationwide since January, the range of teenagers is claimed to expand. The CDC predicts teenagers ages 12-17 will be eligible for vaccinations by fall 2021, possibly children even younger by the first quarter of 2022. 
   A controversial subject, individuals share different opinions over whether to get the shot or not. While many believe the vaccination is unsafe, various others trust the science to protect them from the global virus that has killed millions in the past year. With this said, Covid-19 vaccines are free to every individual in the United States and insurance is not required.
   Vaccine sites and pharmacys in the Bay Area have been flooded with thousands of citizens who have booked an appointment and eagerly showed up. Although not all high school students are old enough for the vaccination, many upperclassmen have "rushed to get an appointment in Marin as soon as there was availability" confirms senior Laura Benitez.  
   Vaccinated students commenting the shot "makes me feel safe and happy, not to mention less stressed when I go out" assures senior Stefani Balam. The process usually easy for the majority, the steps include looking up the several vaccination sites online and setting up a date to receive the shot. After the shot is injected most people "feel nothing but my arm was sore for a couple days" confirms junior Erin Nicholson. Some 18 year old students have received the Moderna vaccine, "I was eligible for the Moderna vaccine because of my age and it was the brand my work was giving their workers, so it worked perfectly" mentions senior Fred Scott. 
   Currently the only other  vaccines available in the U.S are Moderna and Johnson & Johnson vaccines, one of which (Johnson & Johnson) is briefly paused in distribution due to rare blood clots that have been reported by J&J vaccinated individuals. The reasoning behind some peoples opinion that "the vaccines shouldnt be trusted" comments senior Arlen Darakhshan. 
   With sites in Sonoma at the Veterans Building, the Community Center, Pharmaca, La Luz, and more – the resources for vaccines are endless and free of charge. 
   An experience new to all has circumstances changing daily regarding Covid-19, reactions have been different since the start. Teenagers now qualified for the Pfizer vaccine in California, many states are following this new lead. With more people vaccinated "I feel safe knowing that the people around me will be safer if I am vaccinated, I'm also excited that teenagers are eligible since some of us with jobs and elderly people in the house have been wanting the shot for a while" concludes senior Brissa Gonzalez who was vaccinated at the Marin Civic Center. 
About the Writer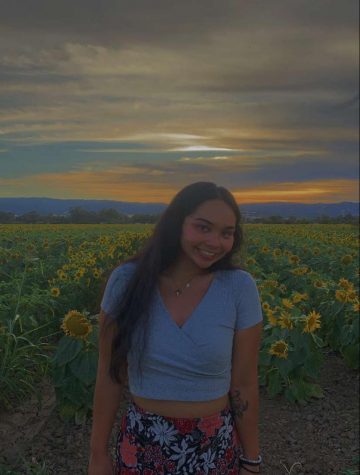 Toni Arzaga, Feature Editor
Hi! My name is Toni and I'm a senior at SVHS. Some of my favorite things to do are swim and try new foods. I enjoy taking long walks on the beach as...