March 2021 – A Month of Mass Vaccine Distribution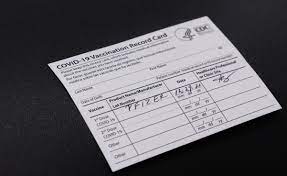 A huge difference between the Covid update of months before, February and March have been the months of vaccination distribution. Although the nature of Covid is unpredictable regarding the various strains that keep appearing, the FDA approved vaccines were eligible for release as of December 15, 2020.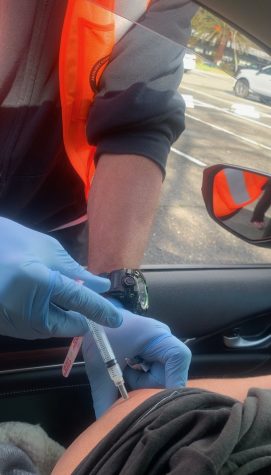 The three vaccines already pushed out into the public being the Pfizer BioNTech Vaccines, the Moderna Vaccine, as well as the Johnson & Johnson Janssen Vaccine. Each with their own set of regulations, these vaccines have been approved by the CDC and FDA. Despite the unignorable controversy and polarized opinions about vaccines, many SVHS students feel they "trust science especially since every part of what is put in the vaccine had to have been approved by officials" remarks senior Leslie Sanchez. 
   The first groups of people to receive the vaccine were healthcare workers and residents of long-term care facilities known as Phase 1a. Phase 1b now eligible for vaccination include people 65 and older as well as sector populations in agriculture, food, education, childcare, and emergency services. Luckily for some Dragons, Phase 1b applies because of "working at a winery and I have to protect all the old people that drink wine" happily claims senior Fred Scott. 
  Regulations regarding Covid-19 vaccinations continue to change and more populations of people have become affected by the new medicine, the opinion on the dose differs. While many believe the vaccine is safe, others think "the vaccine is the government's way of weakening us, maybe even stalking us" suggests junior Arlen Darakhan. 
   Even though the majority of students have not received the vaccination yet due to age restrictions, many students have family members who have received the vaccine. Like "my mom and aunt were vaccinated and I am so grateful because I have noticed I worry less" explains sophomore Gabby Chavez. Even though those vaccinated have less of a chance of being affected by the virus, they can still act as carriers and spread Covid-19 around those who are not vaccinated yet.
About the Writer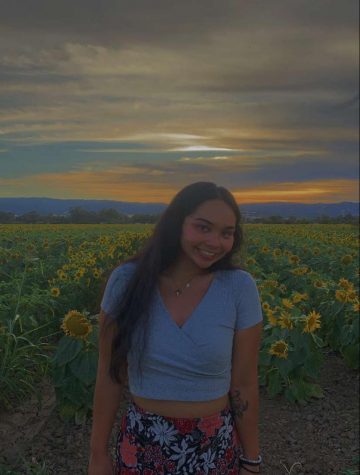 Toni Arzaga, Feature Editor
Hi! My name is Toni and I'm a senior at SVHS. Some of my favorite things to do are swim and try new foods. I enjoy taking long walks on the beach as...