Homecoming Royalty 2021
Although Homecoming 2021 was not the same as previous years, leadership was able to continue a few of our homecoming traditions including our King and Queen nominations.
   After many candidate activities and rallies, the student body made their final votes and in conclusion, our 2021 Queen is Toni Arazaga and our King is Hector Vargas.
   Toni Arazaga explains her favorite part of the candidate process this year, "my favorite part had to be getting paired with Hector because we weren't that close before but now I feel like I've made a good friend!" 
   Hector Vargas jokingly states, "My favorite part of the candidate process this year had to be how it took 3 google forms to figure out partners." In all seriousness, he says "I ended up being paired with the best lady partner."
   Toni explains her reaction to finding out the winners, "I honestly did not think I was going to win since I wasn't as into it as other candidates." 
   She explains why her winning with Hector meant so much, "I feel like it represents something bigger than us, seeing that we were the only couple of color, highlighting the fact there's a huge community in our school that would like to participate in school activities like a homecoming." Hector agrees, "I was glad when I saw the winners it was a way to show fellow people of color that they have a voice at this school."
About the Writer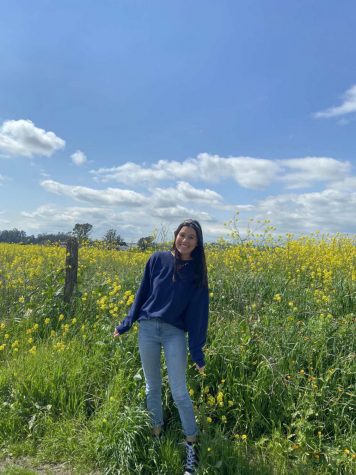 Marina Trotta,
Hi! My name is Marina Trotta, I am a senior at SVHS. This is my first year writing for the Dragon's Tale. In my free time, I enjoy going on coastal hikes...