Beloved SVHS Sub Pattarelli Dies at 84
Longtime SVHS substitute teacher and Sonoma resident Paul Pattarelli passed away on Monday, February 15. He had been substituting for SVUSD schools for over 20 years, right up until the COVID-19 outbreak in March 2020.
Mr. Pattarelli was adored by students and staff members alike. Friendly and humorous, he entertained students with his stories and anecdotes. 
Former SVHS student Regan Wheatley remembers Mr. Pattarelli's classes as enjoyable, recalling that he "made everyone smile and laugh." 
He lived an extraordinary life before his career as a substitute teacher. He immigrated from Colombia to the United States at the age of 19, before serving in the military, earning a bachelor's degree and teaching credential, and winning a Student-Teacher of the Year award at the University of San Francisco in 1969. In the three decades between his graduation from USF and his arrival in Sonoma Valley, he taught for the Santa Clara Unified School District, where he was awarded Teacher of the Year for the entire district in 1993.
Ms. Skaggs, staff secretary, looks back fondly on her years working with Mr. Pattarelli. She knew him as a man with a "warm, kind, caring nature" and claims that it was "such an honor to work with him."
His legacy as an important member of the SVHS community lives through the lessons others learned from  him. Former SVHS employee Andrew Ryan agrees that Pattarelli's colleagues are "better people for having worked with him."
About the Writer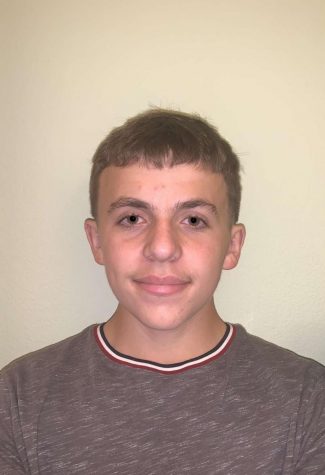 Aidan Griggs-Demmin, News Editor
Hi! My name is Aidan Griggs-Demmin, and I'm a junior at Sonoma Valley High School in northern California. I'm the youngest of five siblings, an avid...