Biden Reverses Trump's Transgender Military Ban
President Joe Biden has overturned the Trump administration's ban of transgender people serving in the US military in a huge victory for trans' rights activists and civil rights organizations. 
President Biden signed the "Executive Order on Enabling All Qualified Americans to Serve Their Country in Uniform," on January 25 reversing Trump's military ban in a resurrection of the Obama administration's trans-inclusive military reforms. 
In 2016, President Obama's Secretary of Defense Ashton B. Carter announced that the US military would allow transgender folk to openly serve in the military by mandating that they "can no longer be discharged or otherwise separated from the military just for being transgender." His sweeping reforms of the Pentagon also included a clause that mandated the military cover the medical costs of military personnel who wished to undergo gender transition and a year-long program to raise awareness of the new reforms across all levels of the military. 
In 2017 the Trump administration reversed Carter's reforms and implemented a ban on transgender folks from joining and serving in the military. Trump himself tweeted his explanation, saying "Our military must be focused on decisive and overwhelming victory and cannot be burdened with the tremendous medical costs and disruption that transgender in the military would entail." 
However, a rigorous 2016 study conducted on the Pentagon's reforms by Research and Development (RAND), an American non-profit think tank that conducts research for the armed forces, found that allowing transgender folks to serve openly and covering transition surgeries under US military healthcare would "cost little" and have no negative impact on combat readiness; proving the Trump administration's reasoning behind issuing the ban was not based on any documented facts. 
This executive order, one of over 30 signed thus far by President Biden, is an example of Biden fulfilling his campaign promise to revitalize Obama administration policy directives gutted by the Trump administration.
The reversal of Trump's transgender military ban was intended to both strengthen the military and send a strong signal to members of the trans community that the Biden administration can be counted on as an ally, sentiments echoed in the White House's statement that "President Biden believes that gender identity should not be a bar to military service, and that America's strength is found in its diversity."
About the Writer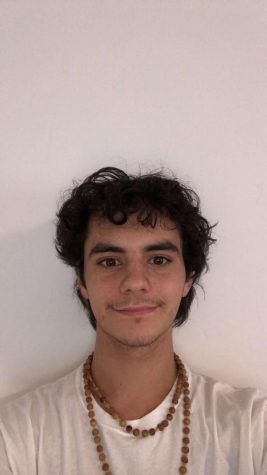 Dino Ortega, News, OpEd
Hello Dragon's Tale readers! My name is Dino Ortega, and I'm a senior at SVHS. My interests include anything related to politics, philosophy, pop-culture,...