January Artist of the Month- Caya Aronson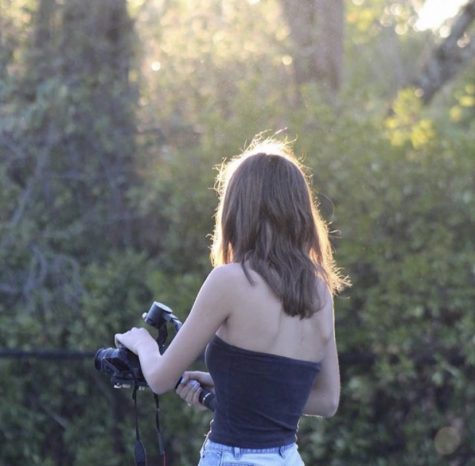 Advanced Video Arts student, Caya Aronson amazes the students and staff of SVHS with her talented film making skills. Caya is a junior and an advanced student of the Video Arts class taught by Mr. Hansen. 
Caya has had a passion for film making ever since she was 10 years old when she edited short films on her phone until she saved up enough money to buy a camera and computer. As her interest in video arts grew, she was introduced to programs such as Adobe Premiere Pro and Final Cut Pro. When asked why she wanted to take video arts, Caya explained,   "I was looking forward to taking this class so I could learn more about these programs, have people to work with, and have access to more equipment."
Caya describes her challenges in film making being the editing process where all of your work has to be organized to create your desired film. "I think one of the greatest difficulties is finding the right music for a film, or coming up with ideas when you're stuck," remarks Caya.  Additionally, the coronavirus pandemic has affected film production for students with limited locations for filming and reduced interaction among students. Fortunately, Mr. Hansen has given students access to equipment during the pandemic and still is striving to have a film fest. 
Caya currently is planning to attend film school after high school and participates in videography projects outside of school. 
"I film promotional and sporting videos for Sonoma Lighthouse Youth, and I'm hoping to work my way up to filming movies or music videos in the future," says Caya.
During the pandemic, Caya has filmed multiple videos including her music video that shines a light on the positive aspects of coronavirus. 
This uplifting filmmaker has caught the attention of many staff and students of 
SVHS with her talent that she shares with the world. The community of SVHS and Sonoma are eager to see what the future holds for Caya Aronson. 
About the Writer
Morgan Salars,
Hi, My name is Morgan Salars, I am a sophomore, and this is my first year of Dragon"s Tale. I play tennis and softball and like to volunteer for school...