First Doses of COVID Vaccine Arrive in Sonoma
The Pfizer mRNA COVID vaccine, which was approved by the FDA for use on Dec. 11, has made its way to Sonoma Valley Hospital. 
Over 4,875 doses of the vaccine arrived in the Sonoma County Public Health Lab, 975 of which were subsequently taken to SVH for administration to people in the Priority 1A Tier 1 group. The people who will be prioritized for vaccination are health care professionals in hospitals, outpatient clinics, and home health care operations. These distribution guidelines were mandated by the Center for Disease Control and the California Department of Public Health. 
"The arrival of the vaccine is a hopeful sign and it gives us another critical tool as we fight this pandemic," said Dr. Sundari Mase, Sonoma County Health Officer. "Our health-care partners can now begin vaccinating frontline workers and those most vulnerable for getting COVID."
Sonoma County is also anticipating 5,800 doses of the soon to be approved Moderna vaccine by the week of Dec. 21. 
Federal authorities have created a partnership with Walgreens/CVS to disseminate the vaccine to at-risk populations such as nursing home residents.
Although the dissemination of the vaccine is a step in the direction of returning to a pre-COVID existence, it will still be several months until enough vaccinations are given to offset the currently uncontrollable spread of COVID in California. 
"While it is a significant first step, the vaccination campaign will be lengthy, and we all must maintain public health measures including wearing masks, practicing social distancing and following the latest stay-home order," said Susan Gorin, Chair of the Sonoma County Board of Supervisors.
About the Writer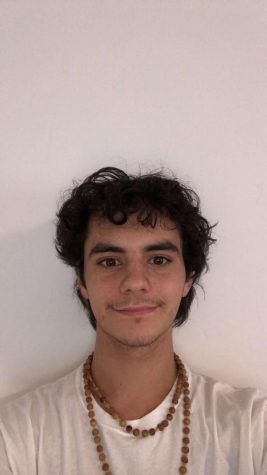 Dino Ortega, News, OpEd
Hello Dragon's Tale readers! My name is Dino Ortega, and I'm a senior at SVHS. My interests include anything related to politics, philosophy, pop-culture,...