Yearbook- "Together Apart"
From digital classrooms to socially distant sports, Sonoma Valley High School school traditions continue online this  2020-2021 school year. The annual yearbook is still available with the theme of  "together apart"- a reference to our time virtually interacting while staying apart.
Photos from the yearbook will still be occurring. Even through rough times, SVHS El Padre yearbook staff has been making google forms for each of their spread, in which students can upload photos for different occasions. "We have been sending out a series of Google Forms with spread titles, questions for content, and file upload questions for students and parents and staff to submit their photos—all through a Google Form. We have been promoting these forms via mass emails to students and parents, through Facebook, Instagram, and a student-circulated Snapchat led by Karla Perez one of our business and social media marketing managers," said Ms. Jennings, the teacher for the yearbook. 
Recently, El Padre Yearbook staff and Ms. Jennings have decided on the cover, the cover will have a black matte look with a shine on the signature design. The design will include two dragons in the form of a Ying-Yang with the theme of the book, together apart, written on the opposite ends of the dragons. The color scheme of the book will consist of one color per season such as: green, orange, yellow, blue, and red.
Some new spreads to keep an eye out for in the following weeks include pets, community spread, and who's most likely. So far upperclassmen have been participating the most throughout the yearbook by answering the google forms and uploading pictures for different spreads. There are approximately 1240 students that attend Sonoma Valley High School and 124 students have bought the yearbook, being one-third of the yearbook sales goal.
Yearbook distribution will be different this year as it will not be handed out before the end of the school year. "Yearbook distribution this year will be taking place next August when we come back to school for the 2021-2022 school year because this will allow us to cover, potentially, every moment of this year," said Ms. Jennings. 
Ms. Jennings hopes that students,
"
"SEND US YOUR PHOTOS!! FOLLOW OUR INSTAGRAM AND FACEBOOK PAGES! AND TELL YOUR FRIENDS!""
— Ms. Jennings
About the Writer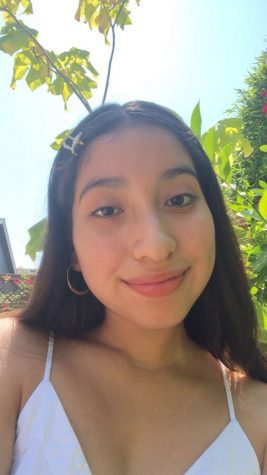 Ema Camarena-Martinez,
Hello! My name is Ema Camarena, and I'm a senior at SVHS. This is my first year in the Dragon's Tale newspaper. I have one younger sibling. Some hobbies...