Zoom Bombs Highlight Pitfalls of Online Classes
As SVHS continues with online schooling, deficiencies of the remote-based learning system have begun to affect the productivity of the 80-minute classes. 
   One of these problems has been zoom bombs during classes. Zoom bombs are when students who are not enrolled in a certain class obtain the meeting ID and password to the Zoom meeting and proceed to join the class and cause a disruption.  
   Niehaus has reported the interruptions to admin, with the hopes that "no teacher will have to have the experience" that she had during the first week of school.
   Sean Tomany, junior, expresses his frustrations by saying
"
"it's distracting because it can cause interruptions, both with audio and in the chat.""
— Sean Tomany
   Students and teachers have reported the perpetrators impersonating others in the class, unmuting themselves and making disruptive sounds, and using the chat function. 
   Ms. Niehaus, a longtime SVHS teacher, says she has experienced zoom bombs and reported that the students responsible would "modify/alter their voice and say obscenities and post in the chat."
   Tomany also noticed the effect these disruptions have on class, saying they "often disrupt the flow" of the already shortened online meetings. 
   In August, the first semester began entirely online, with students attending 3 80 minute classes per day on A and B days, and 6 30 minute classes on C days. As we near finals week and no plan for in-person or hybrid in-person classes have been released, it looks like SVHS and all schools across Sonoma County will be finishing out the semester entirely online. 
   Over the course of the last four months, SVHS students' online learning experiences have been turbulent and troublesome. 2 out of every 5 students have 1 or more F, a percentage significantly increased since the beginning of last year, before online schooling. 
   With students struggling, zoom bombs are an added distraction in an online world already filled with them. 
    Niehaus agreed that the zoom bombs "wasted time" and "prevented her from interacting with her students"
    Teachers and students alike are trying to make the best out of this situation that a global pandemic has placed us in, and these additional interruptions that are cause for stress are avoidable and unnecessary.
About the Writer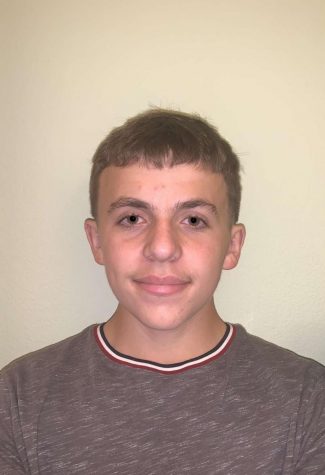 Aidan Griggs-Demmin, News Editor
Hi! My name is Aidan Griggs-Demmin, and I'm a junior at Sonoma Valley High School in northern California. I'm the youngest of five siblings, an avid...