Shots for Sonoma
This year as health precautions take several turns, getting a flu vaccine during the Covid-19 pandemic will be different. Citizens have an option in taking either an egg-based vaccine or a cell or recombinant-based vaccine – both protecting against three or four viruses. 

   Many believe flu shots are unnecessary and lead to further susceptibility whereas others insist on receiving the shot to protect their health. The flu shot has is a controversial subject as citizens gear up for this next winter. The hot question is if the flu vaccine will protect against Covid-19? The answer is no. The flu shot will not fully protect or make one immune to Coronavirus.     

   However, some claim the flu vaccine will reduce the chance of sickness and therefore serve as another barrier from Covid-19. For some people, it is their first year receiving the shot

"

"because my mom wanted me to get it to better protect me from Corona and to not get sick but it is my first year""

— Adalai Nolasco

stated senior Adalai Nolasco. Another reason for getting the flu shot for students is living with at-risk family members, they have done so every year, or they feel it will help their immune system.

    According to the CDC (Centers for Disease Control and Prevention), some people cannot take the vaccine or should take precautions before. Flu Shots are not recommended to those allergic to eggs or any of the ingredients in vaccines, children below the age of 6 months, and those who've had Guillain-Barré Syndrome (GBS).

    There are a handful of students that take the flu shot every year regardless of circumstance. The consistency for receiving shots may be for various reasons "and I like to take precautions for my health" assured sophomore April Sanchez.

   Yet the number of those who are making a change in health safeguards this year has risen. The ultimate reason for this change is because people are "going to get it for the first time this year because doctors are really recommending it" noted senior Lena Tomko when asked about her reasoning in getting the shot. But for many people because "the shots are free and I rather not risk it" argues senior Christopher Rivas. 

   Despite its criticism, the flu shot is available at CVS and local clinics. For some the shot

"

"makes me get sick after I get it so I haven't in a couple of years""

— Anai Benite

reported junior, Anai Benitez.

    The flu shot has been a controversial task and is not required. With only 42% of Americans taking it last year, Covid-19 is suspected to spark a rise in vaccines desired this coming season. 
About the Writers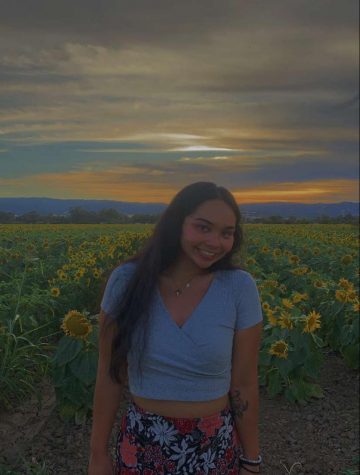 Toni Arzaga, Feature Editor
Hi! My name is Toni and I'm a senior at SVHS. Some of my favorite things to do are swim and try new foods. I enjoy taking long walks on the beach as...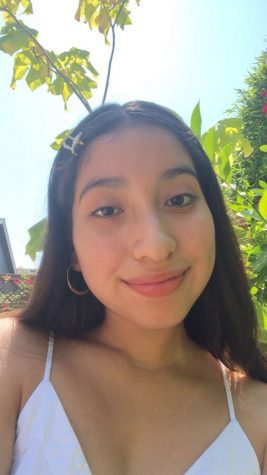 Ema Camarena-Martinez,
Hello! My name is Ema Camarena, and I'm a senior at SVHS. This is my first year in the Dragon's Tale newspaper. I have one younger sibling. Some hobbies...