Students Practice Halloween Safety during Covid-19
With the limitations to social activities that Covid-19 demands, seeing friends over holidays and celebrating Halloween can often be stripped of its fun element. However, by making slight changes to behavior, fun on the holiday is fully attainable.
Junior Alex Reilly evaluated her plans to host her friends this Halloween, noticing that having a smaller group makes it "easier to stay safe and have fun but not put [her]self and others at a huge risk [of Covid-19]". 
She also planned to cut the time spent together so "instead of going out in a big group [she is] having something small at [her] house for a short amount of time." 
Furthering her efforts to keep the function safe, Alex made sure that there was only "going to be about seven people and [that] everyone that is going has been exposed to one or more of the people going."
 Trick or treating this year is skeptical as most families were unaware of how the night will pan out. When asking students their plans most agreed that they were "just going to help little siblings dress up and do fun Halloween activities at home" reported senior Brissa Gonzalez.           
Other innovative techniques of creating candy launches, tubes, and baskets that allow for correct social distancing to happen and trick or treaters to get their sweets. Ideas such as "by connecting a tube to our stair handle will let my mom drop the candy in baskets without getting close to strangers, but I doubt there will be many" confirmed junior, Erin Nicholson. 
About the Writer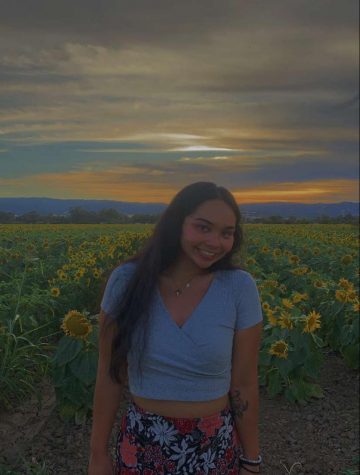 Toni Arzaga, Feature Editor
Hi! My name is Toni and I'm a senior at SVHS. Some of my favorite things to do are swim and try new foods. I enjoy taking long walks on the beach as...