Senior Portraits Get Underway Despite COVID-19 Concerns
The senior portrait process has been approved and is now underway at SVHS. 
Students can book their appointment online on the SVHS website, and choose their time to come to Pfeiffer Gym to have their portraits taken. To combat the spread of COVID-19, masks are mandatory. 
Seniors have the option to wear a shawl, cap, and gown during their pictures. These garments allow students to customize their portraits with the choices they were offered.
Ruby Capriola, SVHS junior, states that "something [she] really loved about the senior portraits was that [they]  had the choice to wear the shawl."
The shared attire was cause for concern, however, because the school only had one set of the accessories, and dozens of students sharing them each day poses a risk for COVID-19.
Organizers of the event have found a way around this potential danger – they steam and clean all of the garments between portraits to minimize risks. 
Capriola admits that "it was really weird seeing everything being steamed and everybody all dressed up with their masks on," but agrees that "it was still a lot of fun."
About the Writer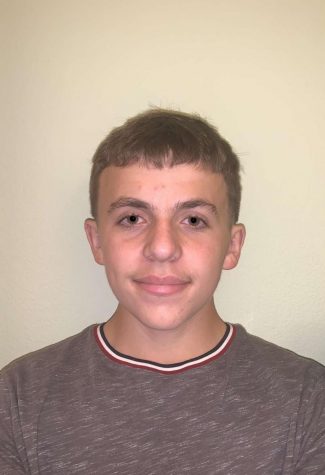 Aidan Griggs-Demmin, News Editor
Hi! My name is Aidan Griggs-Demmin, and I'm a junior at Sonoma Valley High School in northern California. I'm the youngest of five siblings, an avid...