Clubs Are Happening During COVID
By Ema Camarena-Martinez and Morgan Salars
Club Rush would have the halls packed with students waiting to sign up for clubs, grabbing snacks from each booth, and roaming the halls with friends in search of a new club to join if it was in person. Though COVID-19 has made us go digital it hasn't stopped Club Rush, an annual event where this year 19 clubs introduce themselves. Leadership put together video clips of the clubs for the school to view. 
A new club, Sonoma Valley Youth Rising hopes "to be an outlet for students to be more involved in school board and administrative decisions" says co-president Caroline Studdert, junior. After the lack of students and diversity at school board meetings Caroline and Jimena Echeverria, both co-presidents, knew change had to occur and students needed to be informed that they can be part of the discussion, thus the creation of Sonoma Valley Youth Rising was born. They will meet regularly on Zoom at lunch Tuesdays and have open discussions with club members.
Empowerment Club run by Jimena Echeverria, junior, has the purpose of spreading kindness and self-love through the engagement of youths. At the moment the club is "currently working on creating activities about mental health. It is so important to take care of ourselves before taking care of others, especially at this time," said Jimena, junior, and president of the Empowerment Club. Having their meetings on Zoom, Jimena hopes to have more people join. They plan to be supporting and checking on club members regularly not just through the club.
Model UN is hoping more people will join their club so they can see an impact in their community. They regularly host club meetings at lunch on Thursdays. "Model UN plans on attending multiple online conferences held in different countries all over the world. This will be an exciting opportunity because we will be able to virtually participate and engage with people that we wouldn't have if this were a normal school year," says Bella Quilici, president of the club. Overall Model UN is committed to making a better environment for the world.
With 19 clubs to join, students may be overwhelmed with choices, but at the end of the day, clubs reflect students' interests. The few clubs mentioned, are only a brief summary of what's offered, for more information check out Leadership's video on club rush!
About the Writers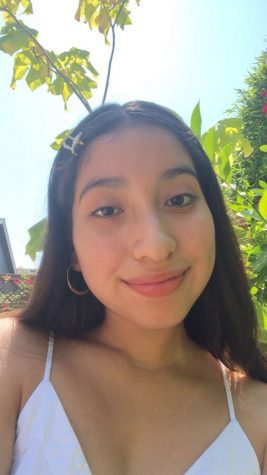 Ema Camarena-Martinez,
Hello! My name is Ema Camarena, and I'm a senior at SVHS. This is my first year in the Dragon's Tale newspaper. I have one younger sibling. Some hobbies...
Morgan Salars,
Hi, My name is Morgan Salars, I am a sophomore, and this is my first year of Dragon"s Tale. I play tennis and softball and like to volunteer for school...