COVID Changes to SVHS
By Toni Arzaga
   Once COVID officially closed schools statewide in March and cases began to rise by the hundreds across the nation, Sonoma County cases also cautiously rose.
Sonoma County did not break 1,000 cases until July 16, five months into quarantine. Yet the slow increase in cases began to hinder as case rates rapidly increased statewide in California and consequently affected small-town Sonoma. 
    Whether it was the reopening of facilities or ignoring large gatherings that added to the rise of cases – COVID eventually reached the small community of only 11,248 in Sonoma. Recent news of SVHS staff members being in contact with someone with COVID-19 is a reminder of the threat of becoming infected.  
   Precautions taken for those working on campus consist of temperature checks, mask mandates, plexiglass screens, and social distancing regulations. These adjustments take into consideration staff that "varies by day but about as many as 70 staff work on campus. This includes everyone – teachers, instructional aides, counselors, administrators, office staff, and custodians" according to the principal, Mrs. Jessica Hutchinson. 
  Although Sonoma County's 1,000 plus infected citizens by July, the surprising doubling of active COVID cases by mid-September for a total of 2,118. Despite this sudden spike, cases have been dwindling and rising over the last few months. 
  With the unknown certainty of spikes or downfalls in cases, the public's access to the SVHS campus has been limited. The office is open by appointment for "students or families that do need to come campus, they also have to do a temperature check. Most visits to campus are for picking up items or textbooks, or perhaps for a Chromebook reason," stated Ms. Hutchinson.  
   Reopening is in accordance to county-wide improvements in case statistics, but regardless, SVHS custodians "have received training on cleaning and sanitizing procedures and new routes for custodial staff that include increased measures around specified cleaning and sanitation" reassured Ms. Hutchinson.
About the Writer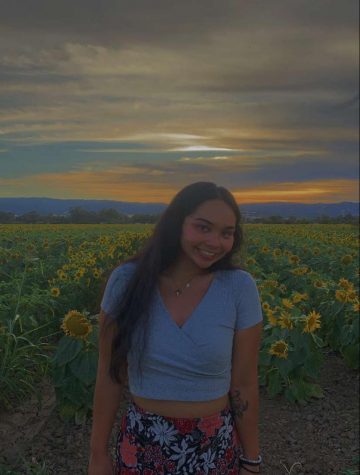 Toni Arzaga, Feature Editor
Hi! My name is Toni and I'm a senior at SVHS. Some of my favorite things to do are swim and try new foods. I enjoy taking long walks on the beach as...