Welcome New Vice Principal, Leadership Teacher Mr. Manriquez
By Marina Trotta
New vice principal and Leadership teacher, Mr Manriquez, is joining the SVHS administration team, and teacher staff this school year.
Prior to coming to SVHS, Mr. Manriquez worked as a teacher at Analy for two years, Roseland Collegiate Prep for one year and Cardinal Newman for five years. He planned to shift his teaching career to administration after last school year, which led him to SVHS.
Mr. Manriquez was inspired to become the leadership teacher at SVHS, because of his role as a head wrestling coach at Cardinal Newman. He said, "How I see leadership is, it is not about being a boss or being above somebody, it's more about being with somebody and helping them out. If you do that, you are a true leader."
Mr. Manriquez enjoys spending time with his two sons, and his wife, Luci. His boys, Toro and Roman, help him keep a smile on his face.
He also enjoys the benefits of good cooking. He has not tried out any new recipes during quarantine, he explains, "My wife is possibly one of the greatest cooks that I ever met….she is just phenomenal at cooking all kinds of foods."
Mr. Manriquez loves working with the administration, and thinks they make a strong team. He is excited to collaborate with them this school year and to help lead the Leadership class.
About the Writer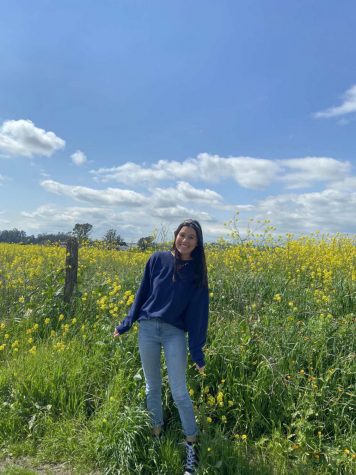 Marina Trotta,
Hi! My name is Marina Trotta, I am a senior at SVHS. This is my first year writing for the Dragon's Tale. In my free time, I enjoy going on coastal hikes...