Field Conditions Threaten Play Time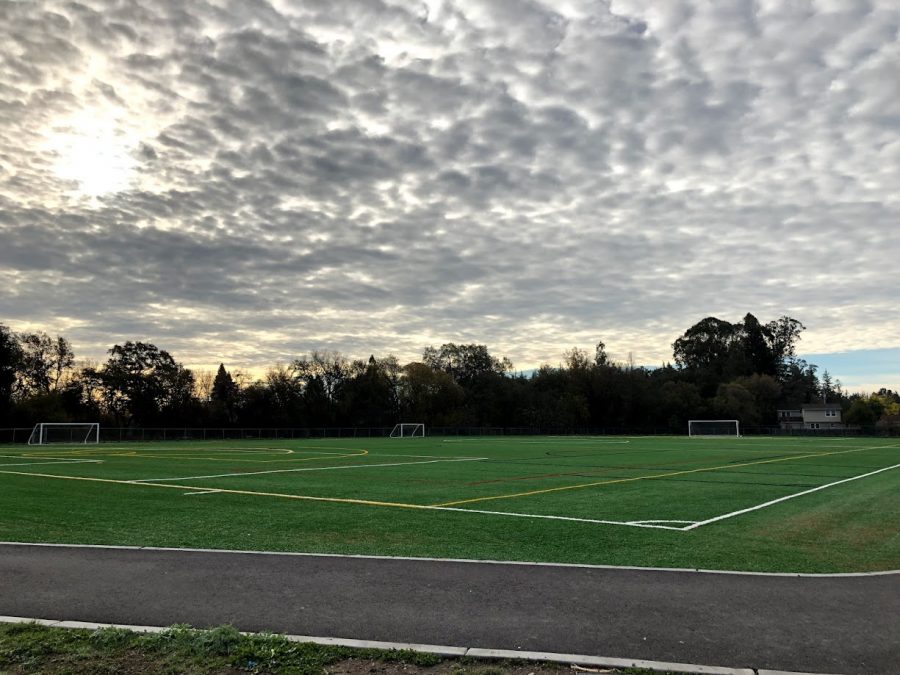 Kayla Beals and Alexis Lage
February 11, 2019
  Neighbors of Altimira Middle School have shared their opposition towards the installation of lights on the middle school's track. This concern continues the discussion of field quality in the city of Sonoma.
  Not only is this an issue for the local middle school, but also for SVHS sports teams that are forced to travel out of town to practice and play games.
  Junior Reese Dobson plays lacrosse for a new Sonoma team, but is forced to drive to Petaluma every week for practices. She claims, "It was a big inconvenience for my parents to drive me before I got my license and now I have to drive alone back and forth three times each week."
  The new field built at Adele Harrison Middle School last winter is currently used for practices and sometimes weekend games, but the home field for this season will once again be at the Petaluma Community Sports Fields.
  Now that SVHS soccer is a winter sport, days become darker sooner. Due to Sonoma's lack of lights on the campus field, the boys' and girls' soccer teams have to travel out of town to play a home game.
  Altimira Middle School estimates that the installation of the lights will range between $300,000 and $500,000. A board meeting in early 2019 will determine the approval of the project. In the meantime, neighbors will continue to voice their opposing opinions and players will have to deal with field conditions.  
  Dobson and other players are optimistic that Sonoma can approve lights somewhere in town. She shared, "It will be very beneficial for soccer, lacrosse, football and other sports to have a place to play in Sonoma. It would make practicing and games easier for everyone."